Clarence F. Ray


3rd Platoon
47th Regiment, L Company
1922-2020
Clarence Fred Ray, 98, of Penn Run, PA died peacefully at his home surrounded by his loving family. Born March 17, 1922 in Penn Run, he was the son of the late Fred Cameron Ray and Theda Sue (Ellenberger) Ray.
Clarence graduated from Indiana High School in 1938 at the age of 16.
He was drafted into the U.S. Army on December 8, 1942 where he became a Tech Sergeant and, later, a Rifle Platoon Sergeant during World War II in the European Theater. Clarence was in the 9thInfantry Division, 47th Regiment, Company L, 3rdPlatoon. He arrived on Utah Beach, June 10, 1944, four days following the D-Day invasion by U.S. and Allied Forces. He received a Purple Heart and Oak Leaf Cluster for injuries sustained in the line of duty. He was honorably discharged September 19, 1945.
Clarence also received the Combat Infantry Badge, Normandy Medal, Good Conduct Medal, and the World War II Victory Medal. Then 69 years later on June 6, 2013 he was awarded the French Legion of Honor Medal, the highest honor given to a non-French citizen. He was awarded this prestigious medal at the French Consulate in Washington D.C.
Following the war, Clarence worked on his farm for several years before taking a job as a pipe fitter, a job he would keep for the rest of his working career. Clarence worked on the construction of the Alaska pipeline and at many other pipe fitting jobs that took him to 37 states. He retired in1988.
He was a former member of Graystone Presbyterian Church and a current member of the Calvary Presbyterian Church, Indiana, Pennsylvania.
Clarence was a Founding Charter Member of the Cherry hill Township Volunteer Fire Company, a life member of the Disabled American Veterans, a life member of American Legion Post 141 of Indiana, a life member of VFW Post 1989 of Indiana, a life member of the Indiana Elks Club 931. He was a member of the Ninth Infantry Division Association, 50-year-plus member of Local 798 of the Welders and Pipefitters Union and a member of the Forty and Eight Club Chapter 798.
Clarence was inducted into the Indiana County Voter Hall of Fame in 2016 for voting in 50 consecutive November elections. He was presented with a citation from Governor Tom Wolf for this accomplishment.
Clarence enjoyed working in his vegetable garden where he loved growing his Rutgers tomatoes and other vegetables that he happily shared with his family and friends. He also liked mowing and caring for his yard. He spent many winters in Dunedin, Florida where he would walk more than 1,000 miles during the winter season. He was an outdoorsman who loved to hunt in his earlier years.
Clarence is survived by his second wife, Marlynn, his daughters, Theda P. Ray (Cindy Melson), Indiana, PA and Jane Mitchell (Fred), Penn Run, PA, his granddaughters, Gretchen Leigh Mitch-ell (Daniel Viderman), Monroeville, PA and Lindsey Robyn Lizik (Josh) of Houston, PA and two great grandchildren, Owen and Quinn Lizik. He is also survived by stepsons Michael R. Olson and James R. Olson, both of Randolph, NY.
In addition to his parents, Clarence was preceded in death by his first wife, Pearl (Leamer) Ray who died January 22, 2001. He was also preceded in death by his siblings, Helen Bradfield, Dorothy Strong, Wayne Ray, infant brother, Max and infant sister, Mildred.
A private family viewing will take place on January 4 and a private funeral service at the Rairigh-Bence Funeral Home of Indiana on January 5 with Reverend Richard Cassel officiating. Burial with U.S. Army Military Honors will be at the Greenwood Cemetery, Indiana, PA with Reverend David Hanna officiating. Face masks and social distancing will be required by the family. In lieu of flowers, the family requests donations to the Ninth Infantry Division Association, c/o Mary Cooper, 11218 Timber-line Road, Houston, TX 77043.
Online condolences may be made at www.rbfh.net.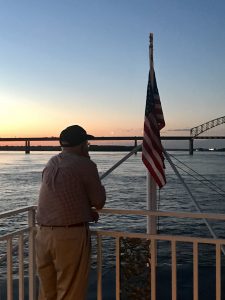 Paul William Joseph Schumacher, age 97, passed from this world, from this battlefield, on March 23,2020.
Have you ever met a great man; a man of his family, a man of his country, a man of his world? He passed at his home in Gravel Hill and will be buried with his life partner and wife Ada Ellen Schumacher, just as he always wanted.
He is survived by his daughter, Joyce, of Columbus Ohio; son, Kirby, of Dayton Ohio; and son, Kevin, and his wife, Linda, of Felton Minnesota, and granddaughter, Kristin Nelson, and her husband Nicholas; great-granddaughter, Alexandra, of Fargo, North Dakota, granddaughter, Lacy, her husband, Greg, of Minneapolis, and grandson, Kevin Philip, and his partner Sarah, of Robinsdale, Minnesota. He is survived by his sister, Doris Brammer, of Oakland City Indiana. He was preceded in death by his wife of 59 years, Ellen, his brother, Jack Schumacher, of St. Charles Missouri, and by his beloved grandson, Robert Paul Schumacher.
A second generation German, he was born in rural Indiana on January 30, 1923, and went to fight the Germans twenty years later. He entered France shortly after D-Day, fought through the hedgerows of France to Belgium and Western Germany, and confronted the Germans at the Huertgen Forest, the longest battle of WWII. Had a German sniper been two inches more accurate, his marriage, his family and his marvelous life would have never been. He crossed the Rhein River, helping to capture the bridge at Remagen before it was destroyed. He remained in Germany as part of the occupation force, and true to his nature, made many friends there, whom he would visit often in the years after the war. He was injured during the war, and was recovering at the Veterans Administration Hospital at Memphis Tennessee, where he met a nurse, Ada Ellen Huggins, fell in love and married.
He graduated from Indiana Tech University with a degree in engineering, and was employed by the Air Force, assisting with flight test operations, as well as the Mercury and Gemini space programs, after additional training in aeronautical engineering at The Ohio State University. He was employed and stationed at Wright Patterson Air Force Base in Dayton Ohio until he retired, with many profound congratulations. As a young engineer, he was flying with a test pilot near Dayton when the jet plane malfunctioned and crashed. Once again, he survived, but only with a painful back injury and period of hospitalization. Thank God he survived because organizations such as the Corinth Children's Theater, the Pleasant Site Volunteer Fire Department, the Ninth Infantry Division Association and many other community programs would have been without his care, skills and donations of time, money and effort.
He loved his wife, his children and his grandchildren, and thanks to his long life, he was able to spend wonderful time with his great granddaughter, who he often drove a thousand miles to see. He always opened his letters to his grandchildren with "Greetings from Tennessee" even though privately, he thought it odd for a Yankee to be buried in the South. He worked in his garden and gave away more than he ate. He loved his Tennessee woods, the creatures there, and he loved his country.
Rest well soldier. Your service to this world is done.
Private services will take place at Shackelford Funeral Home in Selmer Tennessee, with a public memorial service in the future. In lieu of flowers, please send donations to American Legion Post 243, c/o Joel Pipkin, P.O. Box 151, Scott's Hill TN 38374; Court Avenue Cumberland Presbyterian Church, 234 West Court Ave, Selmer TN 38375; or the Ninth Infantry Division Association, c/o Mary Cooper, 11218 Timberline Rd., Houston TX 77043-4641.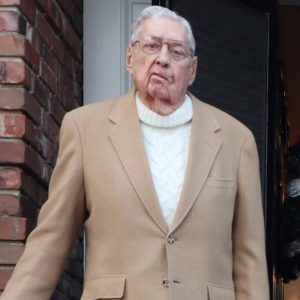 Dr. Jack Rhodes Dauner, 98, of Pinehurst, NC passed away on Friday, December 18, 2022, at FirstHealth Hospice and Palliative Care, West End, NC.
Jack was born on March 22, 1924 to the late Wilson and Pauline Rhodes Dauner.
Jack was a graduate of Dubuque Senior High School. He attended the University of Dubuque for one year before joining the Army to serve in World War II. He received a Purple Heart for a wound received in Hurtgen Forest, Germany. In 2022, Jack was awarded the French Legion of Honor medal for his service to the country during World War II.
After the war, Jack continued to pursue his education. He received a Bachelor of Science in Commerce from the University of Iowa, Iowa City, IA; Masters of Science in Commerce from St. Louis University, St. Louis, MO; and a Ph.D. in Business Administration from St. Louis University, St. Louis, MO. From 19741975 he was President of Sales Marketing Executives Association. Jack served on the faculty of many institutions of higher learning and was a consultant to many large companies and service organizations. He was a teacher and author in business, management, and marketing. He received many awards for excellence in teaching. He authored more than 150 published articles and three books in marketing and sales. Jack moved to Pinehurst in 1973 and was a Member of CCNC and Pinehurst Country Club.
He was an avid and accomplished golfer into his 90s and stopped playing at the age of 95. He was a patient fisherman. Jack went after muskellunge (muskie), the so-called fish of 1,000 casts. Jack loved to travel. He visited friends around the country, went on many cruises, and often attended the 9th Infantry Division Reunion and The Annual Meet of the Families of German and American Soldiers of WWII in Germany. He loved life and was a people person as evidenced by his many good friends. Recently, Jack spent most of his afternoons watching the airplanes at Moore County Airport and enjoyed the company of the pilots and the staff.
Dr. Dauner was preceded in death by his first wife, Carolyn Wells Dauner, and his second wife, Denise H. Dauner.
Jack is survived by his beloved wife, Dr. Natalie West Dauner and her children Ruth and her husband, Christian Hunter Phillips, Dannle and Dave; his cousins, John T Dauner and Edward Rhodes; his nephews, Thomas G. Wells, David L. Wells, Jonathan J. Wells, R. Douglas Wells, Robert J. Wells and Steven J. Wells; his niece, Suzanne Wells Brooks; and his Goddaughters, Linda Lapp GraveIle and Karen Lapp Schneider. A memorial service will be held on January 22, 2023 at 2:00pm in Community Congregational Church, 141 N. Bennett Street, Southern Pines, NC 28387. It will be followed by a memorial repast. In lieu of flowers, Memorials may be made to FirstHealth Hospice Care Center, 251 Campground Road, West End, NC 27376.